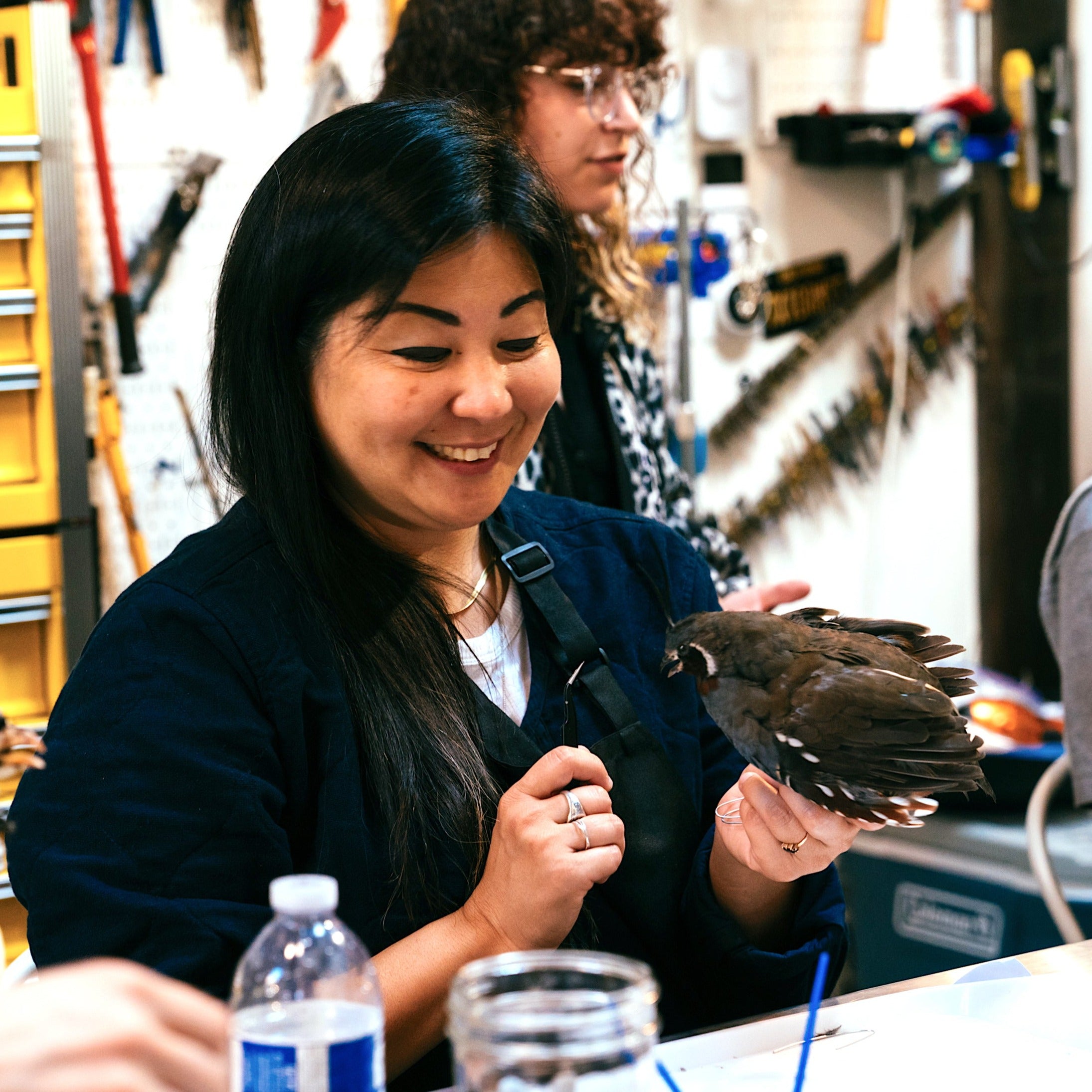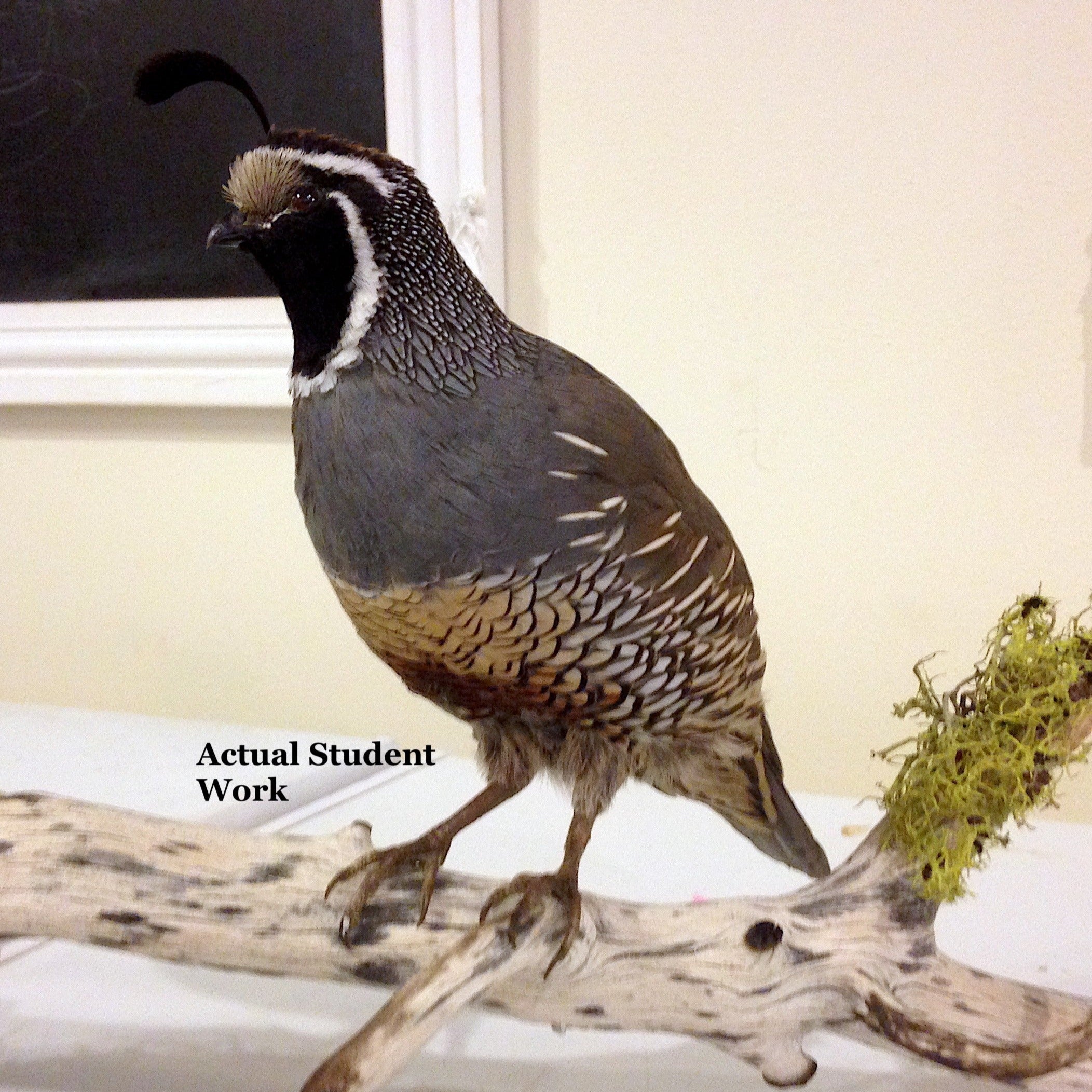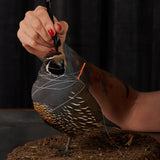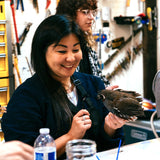 Quail Taxidermy Class with NHM's Tim Bovard
November 18th & 19th
Class is from 9:00am to 6pm on Saturday and 10am to 3pm on Sunday.
This 2-Day Quail Taxidermy Class will be co-taught by Allis Markham & Tim Bovard, museum taxidermist at The Natural History Museum of Los Angeles.
Students must have completed our European Starlings / Birds 101 Taxidermy Class.
This course will focus on mounting, grooming, and posing. Quail offers a different challenge than starlings and are a perfect way to continue your bird taxidermy journey. Because quail have such characteristic feather patterns, we will spend much more time at the end of the course focusing on grooming techniques and developing our eye for reading reference.
Students will get a choice between California Quail Taxidermy, Mountain Quail Taxidermy, and Bobwhite Quail Taxidermy to be chosen closer to the class date. This professional taxidermy class uses only top-quality Quail specimens, tools, and supplies. Our space is a dedicated 1800 sqft working taxidermy studio servicing museums, nature centers, and institutions nationwide. You will not find another class like this in the world.
Each student will learn proper museum-quality taxidermy techniques. In this class, students will start with a skinned & prepped quail to eliminate time and allow us to focus on the finer points of posing and grooming. On Day 1, students will focus on wiring, body creation, and mounting. Day 2 will focus on posing and grooming. Prey Taxidermy will provide all supplies, tools & specimens for your classes. Students will also be given a PDF of detailed step-by-step instructions, supply lists, tools lists, and resources. Students will also be given a take-home kit with grooming tweezers and a base. 
We will be working on legally and locally collected quail for food. Their deaths are not related to the art. 
This is an intensive workshop, so be prepared to work and focus daily. We ask that this class be attended only by students 15 years or older-- though exceptions can be made under certain conditions. Email info@preytaxidermy.com if so.
Students may leave a 50% deposit on this class. Simply enter the code 'QUAILDEPOSIT' at checkout. We will contact you to pay your balance on or before November 1st.
** Please review our strict cancellation policy here **
LOCATION: The class will be held at the new Prey Taxidermy studio at 2684 Lacy St Los Angeles 90031. You will receive a confirmation email with a liability waiver and other information a few days before class.
*a 2.7% service fee is added to each class to cover online payment provider fees.