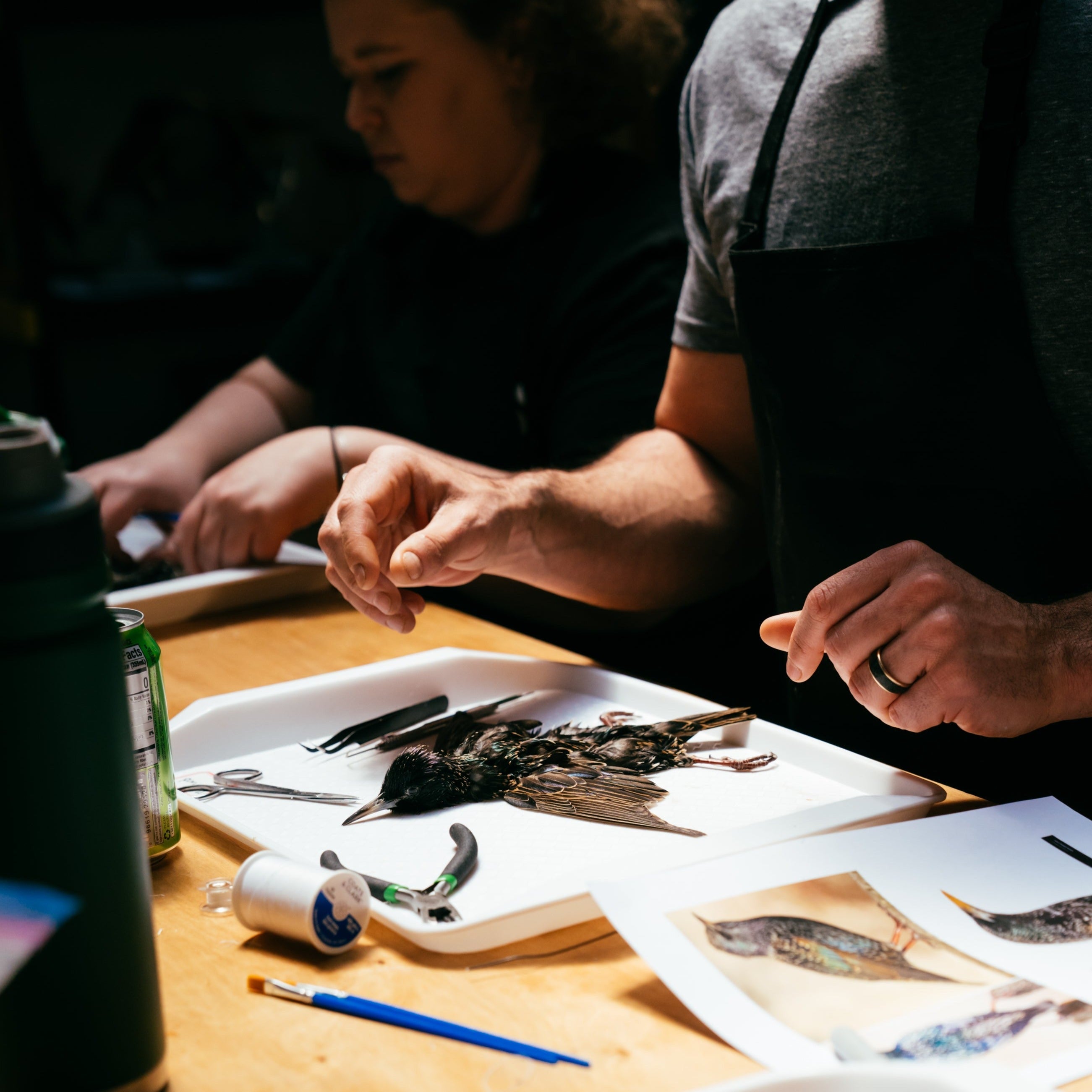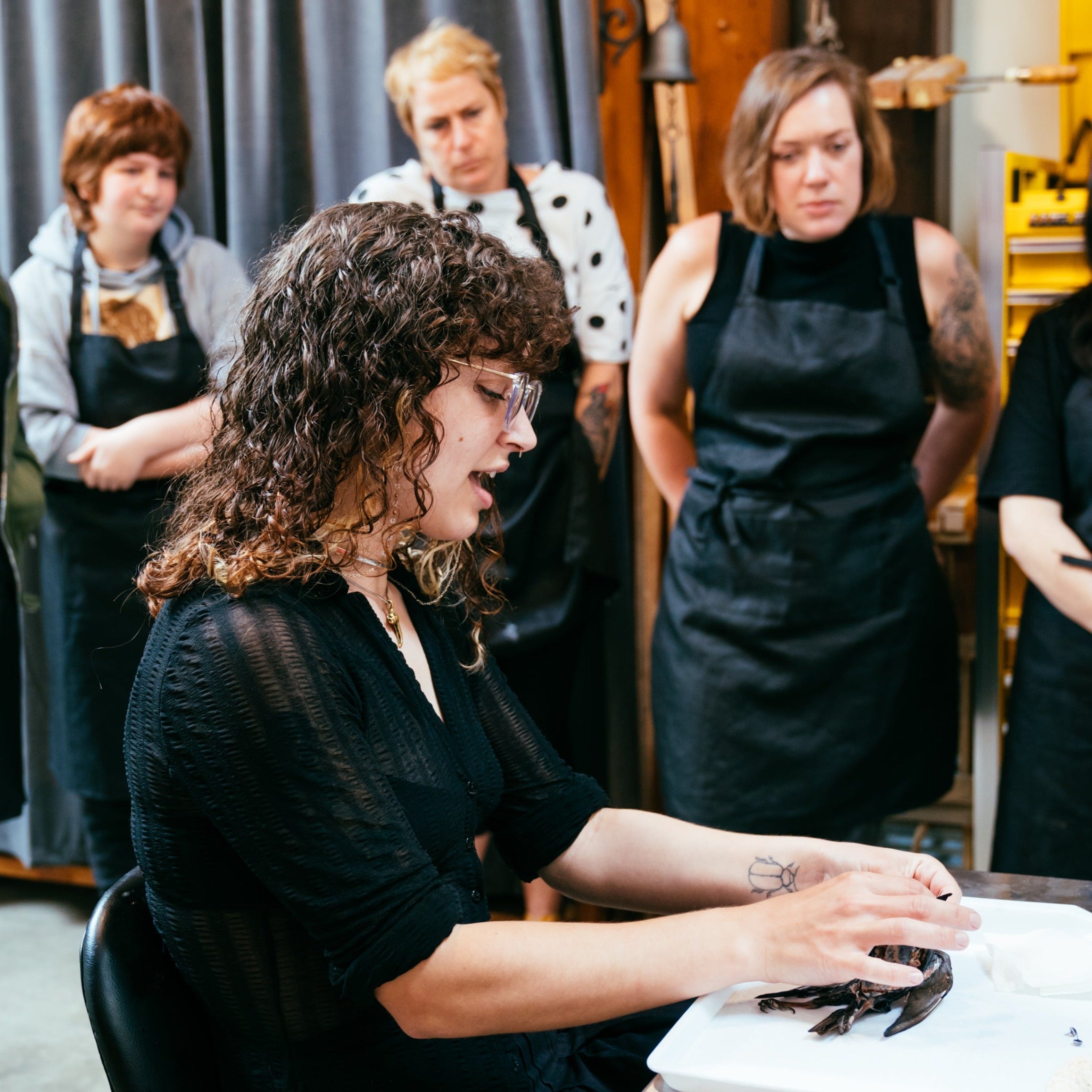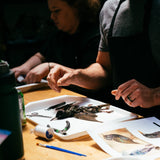 Small Bird Taxidermy Class
January 6th & 7th
Class is from 9:30am to 6:30pm each day.
This bird taxidermy class is recommended for both beginners and those with taxidermy experience looking to learn small bird taxidermy using museum techniques. Birds are a perfect way to start learning taxidermy because students can go from frozen to finished all in one class!
This is a professional-level taxidermy class using only top-quality specimens, tools, and supplies. Our space is a dedicated 1800 sqft working taxidermy studio servicing museums, nature centers, and institutions around the country. You will not find another class like this in the world. 
You'll learn the same techniques used by award-winning taxidermist, Allis Markham. Allis was trained at the Natural History Museum of Los Angeles and has a World Title from the World Taxidermy Championships. She is joined by her long-time apprentice, Paloma Strong, who holds a degree in biology with an emphasis in ornithology. Their clients include multiple Natural History Museums around the country, The Smithsonian, The Getty Research Institute, and even brands such as Gucci. 
Each student will learn proper museum-quality techniques; skinning, fleshing, wiring, body creation, mounting, posing and grooming their own bird to take home on a base. All supplies, tools & specimens will be provided by Prey for your classes. Students will also be given a PDF of detailed step-by-step instructions, supply lists, tools lists, and resources. 
We will be working on European Starlings that were collected as nuisance animals. Their deaths are not related to the art of taxidermy. These are invasive species (not native to North America) and were taken as part of pest control. They eat crops and destroy the nests of native birds. 
This is an intensive workshop, so be prepared to work and focus each day. The second day can go slightly over time depending on the students. *Do not plan to miss any moment of class; i.e. arriving or leaving early. Those persons who fly in, do not plan to fly out quickly after class as it can go over the second day. A 'red-eye' is best if you must leave on Sunday.*
We ask that this class be attended only by students 16 years of age or older-- though exceptions can be made under certain conditions. Email info@preytaxidermy.com if so.
Low-Income Spots Available. Prey Taxidermy strives to make taxidermy more approachable, inclusive and diverse. As such, we have saved two spots in this class for students who may require assistance. Please follow the link and read the eligibility requirements carefully.  Birds 101 Assistance Sign Up
** Please review our strict cancellation policy here **
LOCATION: The class will be held at the new Prey Taxidermy studio at 2684 Lacy St Los Angeles 90031. You will receive a confirmation email with a liability waiver and other information a few days before class.